(Updated May 21, 2018)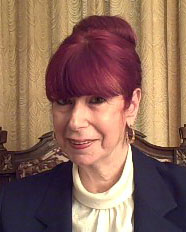 Welcome to Photoshop-Haven.  My name is Roz Fruchtman. I am the owner and manager of the Photoshop-Haven Community on Facebook.
The Photoshop-Haven Group originated in August of 2001 on YahooGroups.com and consistently maintained a membership of over 8,000 members.  In October 2013, we got Social and moved to Facebook.
To my disappointment… most of the 8,000 members from the original YahooGroups.com Photoshop-Haven Group did not come with us, for whatever their own personal reasons are, they are refusing "To Do Facebook" as they call it.  So… once again we are regrowing our community.  To my delight, we have a wonderful smaller community, but one that is very active and energetic.
AS A SIDE NOTE:
As there are still over 7,000 members at Photoshop-Haven (Yahoo), I am continuing to maintain that group, although all member activity and interaction is done at Photoshop-Haven (Facebook).
JOIN US HERE:
http://www.Facebook.com/groups/PhotoshopHaven
BTW, we are on Twitter at: http://www.Twitter.com/PhotoshopHaven
In Creativity,
Roz Fruchtman
Owner/Manager Photoshop-Haven (Facebook)
Owner/Manager Photoshop-Haven (YahooGroups)